I'm fundraising for...
Last year I was approached by RMHC Nth QLD to partake in a charity bike ride.
Not knowing how impactful a ride would be I got on board. I met people who had used RMHC through no choice of their own.  
Its not until your sitting next to someone, listening to their journey and understanding how thankful they were that their family had access to such an important charity in such a challenging time.
A bed and food close to hospital when you child is sick, a base for your family to stay when you live hours from the nearest Children's Hospital. An invaluable charity that I am pleased to raise some money towards. 
Through family, friends and colleagues I was proud to have raised over 10k last year !!  
Pushing myself physically & mentally in an effort to raise funds for a good cause. If you can spare any funds, big or small please know its doing some good. 

- Brad 
When a child is diagnosed with a serious illness, it can have a devastating impact on families. As well as the uncertainty and fear, there's added stress for families who don't live close to the medical care their child needs. 
The RMHC® North Australia Pedal with Purpose Cape York 2023 bike ride will see a team of fearless riders cycle an incredible 600km adventure; riding from Cairns to Cape York via the famous Frenchman's and Overland Telegraph tracks. 
This event will raise vital funds that will support seriously ill children and their families throughout their healthcare journey. While the riders will be hurting physically on the ride, they will happily endure it all for a great cause – to care for seriously ill children and their families when they need it most.
Please join me in spreading the word about the RMHC® North Australia Pedal with Purpose Cape York 2023 bike ride by sharing our story with your friends, family and colleagues - every donation both large and small ensures that Ronald McDonald House Charities North Australia can support more sick kids and their families.
Thank you for your generosity!
Thank you to my Sponsors
Cairns Recycling
Mackay Recycling
Anonymous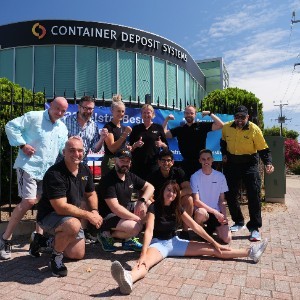 Container Deposit Systems
Brad Luders
Nathan & Emma Gregor
Angus And Nicole Hughes
Nick Dunn Images
Acr
Express Recycling
Anonymous
James And Lauren Venning
Rob Simpson
Krystof
Anonymous
Kris B
Nicole Luders
Jess Fuller
Pam Howard