New Ronald McDonald Family Room at Mackay Base Hospital to open in 2022
Ronald McDonald House Charities (RMHC) North Australia and Mackay Hospital Foundation (MHF) have announced a joint fundraising campaign for a new facility to be constructed at Mackay Base Hospital to support seriously ill and injured children and their families - the Ronald McDonald Family Room.
The Ronald McDonald Family Room, proudly supported by MHF, will provide a homelike environment close the Children and Adolescent Unit, and provide free services and support volunteers to enable family members of hospitalised children to take a break from the ward and increase their overall well-being.
What the Ronald McDonald Family Room at Mackay Base Hospital will provide:
Comfort and Care - the Family Room will make hospital stays a bit easier by providing families with all the comforts of home within the Mackay Base Hospital;

A relaxing place where family members can take a 'time out' when visiting a child receiving treatment at Mackay Base Hospital;

All the comforts of home including a kitchen, laundry, lounge room, nap rooms and lots of room to relax and play;

Cost savings - we know from research that free services provided by Ronald McDonald Family Rooms can save families of hospitalised children on average of $37 a day;

Unlimited smiles and support from our wonderful RMHC North Australia volunteers!
The existing Ronald McDonald Family Room located at the Townsville University Hospital is a much-loved space for North Australian families, welcoming between 300 – 400 families each month. The new addition of the Ronald McDonald Family Room at the Mackay Base Hospital will ensure local Mackay, Isaac and Whitsunday families can access this wonderful service closer to home, when they need it most.
We need your help to raise the remaining funds needed to build our new Ronald McDonald Family Room at Mackay Base Hospital in 2022!
Your support will help us care for local Mackay families, like the Melvin family
Dad, Sean, shares their story:
In 2018 my partner, Cara, was pregnant with our daughter Dylan. At 25 weeks, Cara went into preterm labour and was flown to Townsville from Mackay on the Royal Flying Doctor Service. The next day I drove up to meet her without knowing where I was going stay or how long we would be there.
The doctors did an amazing job and delayed the birth of our daughter for 10 weeks which allowed her the best opportunity at a healthy start to life. This meant we ended up staying in Townsville for 81 days, and every one of those days we were housed, supported and at times fed by Ronald McDonald House Charities North Australia. With no income and not knowing how long we would be there, they took an enormous burden off our shoulders. That is without mentioning the emotional and logistical support they provide to all the families who stay with them.
One example of that support is the Family Room located in the hospital itself. Here, there are usually a couple of volunteers who offer a cuppa and something to eat, or even just a chat to take your mind off things. There are facilities to wash clothes if you are too far away from home to get back there daily. They have beds so you can get some sleep in a bed instead of a chair in a hospital ward. There's plenty of activities to help keep the kids entertained and the volunteers are always more than happy to help out with anything they can. The Family Room is somewhere you can go to feel a bit more at home and get away from the grinding routine of hospital life.
For me, it was somewhere I could go to call home and check in without doing it in a hospital waiting room. To sit down and have a coffee out of a mug instead of a cardboard cup. The Family Room means different things to different people, but the one thing it does for everyone is making a bad situation that little bit easier and more bearable in the tough times.
That is why we support this Charity wholeheartedly and believe the initiative to build a Ronald McDonald Family Room at Mackay Base Hospital is a worthy cause for anyone to get behind. - Sean Melvin
A big thank you to our Supporters
The real heroes who are kindly helping us achieve our goal
Steven Pel
Joes Roof Painting And Restorations
Shannon Mckenzie
Chris Booth
Charlie
Mackay Softball Association
Mackay Mayor's Charity Ball
Michelle Playford
M & P Services Charity Golf Day
Honda Foundation
Mackay Hockey
Porter's Mitre 10
Stella Life Care
Bradnam's Windows & Doors
Secured Funds
Mackay Cutters Raffle Ticket Fundraiser
Jacob Thompson
Harrup Park Charitable Foundation
Past Presidents Social Bowls Club
Sarina State School Fundraiser
Northern Beaches Ladies Bowls Club
Palmview Retirement Village Craft Club
Mcdonald's Mackay Fundraiser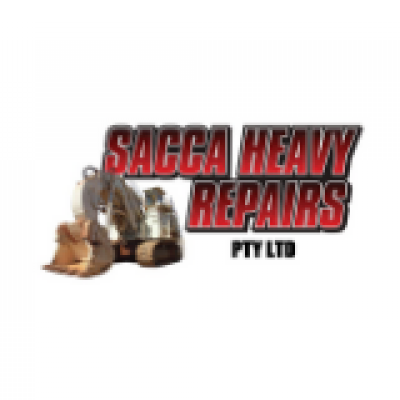 Sacca Heavy Repairs
The Daily Mercury Mackay
Glencore
Sherrie Klinger
Shane Bienke
Mackay City Ladies Bowling Club
Hastings Deering
Primal Coffee Roasters
Nebo State School
Harrup Park Charitable Foundation
Mm Electrical
Mackay Basketball Fundraiser
S & S Heavy Haulage
Sacca Heavy Repairs
Mayor's Charity Golf Day
Mackay Netball Association Fundraiser
Lead Sunrise Childcare Centre Fundraiser
Mcdonald's Mackay Fundraiser
Hastings Deering
Davkat Heavy Haulage
Coalroc
Centre Stage Dance Company Fundraiser
Mackay Hospital Foundation Fundraiser
Rotary Club Of Mackay North
Glenella State School Fundraiser
Cary Gordon & Anne Sleeman
Stanmore Coal
Mackay City Auto Group
Mackay Hospital Foundation Deposits
Andrew Zammit
Andrew Zammit
Mackay Cubbie House Colour Run Fundraiser
Wallace & Wallace Lawyers
Dgh Engineering Fundraiser
Dgh Engineering
Marisa Widdowson
Bhp Benefiting My Community
Nebo State School
D&t Hydraulics & Engineering
Mackay Flagon & Dragon Club
Harrup Park Country Club
Cba Caneland Central
Mackay Northern Beaches Ladies Bowls Club
Palmview Retirement Village Craft Club
Callcorr
Moyea Maclean
Ivan & Anne B
Field Mining Services
A & A Zammit
Mackellar
Global Civil And Mining Holdings
Global Product Search
South's Leagues Club
Coalroc
Nq Bulk Ports
Palmview Retirement Village
Key Solutions Group
Aurizon Community Giving Fund
Mackay Sugar
Wilmar Sugar
Mcdonald's Mackay
Mackay Amateur Basketball
Mackay Hospital Foundation
Joy Duffus
Mackay Regional Council Staff Christmas Party Fundraiser
A & A Zammit
Mcdonald's Mackay
Luke Phillips
Component Works
Mackay Basketball Charity Night Auction
Mackay Rod & Custom Club 2019 Mackay Motor Show
Flagon & Dragon Charity Luncheon
Secured Funds
Macrossan & Amiet Charitable Foundation
G&s Engineering Services
Mackay Hospital Foundation - Pie Drive
Gardian